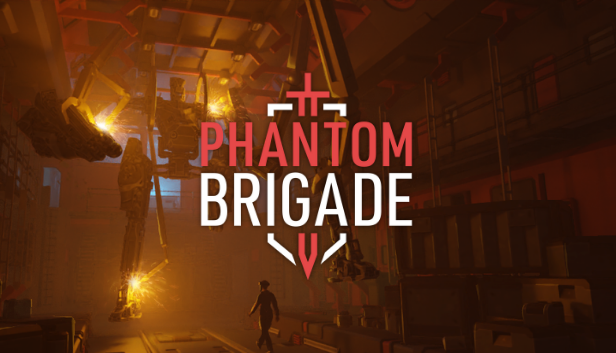 Contents
General
What is Phantom Brigade?
Phantom Brigade is a hybrid real-time and turn-based tactical RPG, focusing on in-depth customization and player-driven stories. As the last surviving squad of mech pilots, you must use your sole advantage of prediction technology to capture enemy equipment and facilities to level the playing field. Outnumbered and out-gunned, we need you to lead the Brigade through a desperate campaign to retake their war-torn homeland.
Where can I get Phantom Brigade?
Phantom Brigade is available now on PC in Early Access on the Epic Games Store as of November 16th 2020, with plans to release on Steam along with our 1.0 launch. We currently do not have plans to release on GOG or Humble.
How much does Phantom Brigade cost?
$29.99 USD
Will Phantom Brigade be coming to console?
At this time, Phantom Brigade will be a PC-only title. We may consider porting to consoles at a later date.
Will Phantom Brigade be on Linux/Mac?
We do not currently have plans to support Linux or Mac. We may consider porting to Mac and Linux at a later date.
Will there be controller support?
We aim to have controller support in for 1.0.
Will there be multiplayer?
Multiplayer for Phantom Brigade is not planned at this time. We want to focus on the single-player campaign for Early Access.
Is there a soundtrack available?
The Phantom Brigade OST by Riley Koenig is not currently available, but we plan to make it available around the time 1.0 launches.
Early Access
What is Early Access?
Early Access is a period in which players can purchase Phantom Brigade early if they would like to support development, play the game early, and help shape its future. During this time we have been continuing to add features, balance the game based on player feedback, and further polish the game.
Why Early Access?
Early Access allows us to get your feedback as early as possible so we can make Phantom Brigade the best game it can be. We're bursting with ideas and want you to help us shape the future of the game.
How long will the game be in Early Access?
We unfortunately don't have a set date for release that we can share, but you can take a look at this devblog for more information on what is left for us to do.
When can I get the game on Steam?
Phantom Brigade will be available on Steam when the game is ready to launch in 1.0. We'll be doing periodic Steam playtests throughout early access though, so keep your eyes peeled! Join our Discord or subscribe to our newsletter to get the latest updates on when sign-ups go live!
How is the full version planned to differ from the early access version?
The full version will have additional features, more content, better game balance, cinematic tools, and improved mod support.
How are you planning on involving the community in the development process?
Your feedback shapes the future of Phantom Brigade! We'd love to hear your feedback and there are a few places you can reach us to do that. You can find us on Discord, head over to our Reddit or find us on Twitter. Alternatively you can also contact [email protected]
How often will you be updating the game?
Up until Update 19: Ready for Replay, Phantom Brigade has had one major update to the game on the 3rd Tuesday of every month, with the Experimental branch updating even more frequently. Going forward we will be updating the game a bit more infrequently to allow our team to focus on some big features, optimizations, and polish as we gear up for launch, but we will still keep you updated on all the things we have in progress!
SUPPORT
WHAT LANGUAGES AND REGIONS ARE SUPPORTED?
Early Access supports English language only, with multilingual support coming at a later date.
WILL THERE BE CONTROLLER SUPPORT?
Yes! We are currently working on implementing this for 1.0.
WILL THERE BE MOD SUPPORT?
We have a strong relationship with our modding community; you will often find our devs providing assistance and exchanging feedback with them in our Discord. We plan to continue supporting mods throughout the rest of Early Access and into our full release.
WILL THERE BE SUPPORT FOR CUSTOM KEY BINDINGS?
We plan on adding this functionality for 1.0.
WILL PHANTOM SUPPORT CLOUD SAVES?
Yes, Phantom Brigade currently supports cloud saves through the Epic Game Store.
WILL PHANTOM BRIGADE BE DRM-FREE?
Yes, Phantom Brigade will be DRM-free.
HELP, MY COMPUTER CRASHED WHILE I WAS PLAYING, AND WHEN I TRIED TO RESTART THE GAME SAID A CONFLICT EXISTED BETWEEN MY ONLINE AND LOCAL SAVES. WHEN I SYNCED, ALL MY SAVE FILES WERE DELETED.
Unfortunately, if this happens there's nothing you can do to recover those save files. We advise all players that if their game is interrupted and they receive a message like this to back up your save files before syncing.
About the Team
WHO ARE BRACE YOURSELF GAMES?
We're the indie Katamari! Brace Yourself Games hails from Vancouver, Canada and is the independent game studio behind Crypt of the NecroDancer and Cadence of Hyrule: Crypt of the NecroDancer featuring The Legend of Zelda, and soon bringing you Industries of Titan and Phantom Brigade.
WHO IS WORKING ON PHANTOM BRIGADE?
You can find a list of the team credits here on the web, or in the game's main menu on the "help pages" sub-menu. 
HOW LONG HAS PHANTOM BEEN IN DEVELOPMENT?
Phantom has been publicly in development since March 2017.
Gameplay
HELP, I LOST ALL MY UNITS AND NOW I HAVE NO WAY TO FIGHT! WHAT DO I DO?
This can be solved by using the "Fallback" button at the bottom of the screen, which will deposit you at the nearest liberated province's central base and give you some extra supplies so that you can continue your journey.
HELP, I LOST THE MOUNTAIN BASE BATTLE AND NOW I'M STUCK WITH NO UNITS. WHAT DO I DO?
Unfortunately, this is a soft lock scenario that we did not have time to implement any solutions for before launch. If you lose during the Mountain Base mission (the first combat scenario on the campaign map), please go back to the main menu and start a new game. No progress will be lost as you're very early on in the game at this point. After winning that battle, any time you lose a combat scenario you will fall back to the Mountain Base to recover so that you can try again without having to start a new game. We hope to address this softlock scenario very soon.
HOW DO I RECRUIT MORE PILOTS?
Simply head to any liberated base; from there you will have the option to recruit pilots and resupply your mobile base.
WILL THERE BE A REPLAY FUNCTION SO I CAN SEE MY COMBAT ALL AT ONCE?
Yes, we have now added the single-turn replay feature to the game! We would like to implement full combat replay and other replay functionalities in the future.
WILL YOU BE ADDING PILOT MECHANICS?
We will! This update is scheduled to come before 1.0.
WILL THERE BE A WAY TO APPLY LIVERY TO MY WHOLE MECH INSTEAD OF INDIVIDUAL PARTS?
Yes! You can now apply liveries to the whole mech.
HOW DOES FATIGUE WORK?
Fatigue will always trend to a default value of 0. It's easiest to explain like this:
-100 (Extremely Exhausted) – 0 – (Neutral) – 100 (Extremely Enthusiastic)
If you're above 0, it's because you partied, had a great victory or did something exceptional. The pilots will lose that enthusiasm over time, even if they weren't in battle.
When we introduce more pilot mechanics, fatigue will be removed and replaced by a new system called "pilot health."
WILL THERE BE MISSILES/MINES/BEAM SWORDS/AXES/ETC.?
We have now added swords, missiles, axes, and a range of other weapons to choose from!
WILL THERE BE MORE TYPES OF ENEMIES?
We have a milestone planned where we're going to see if new types of enemies (helicopters, air strikes, etc) are actually fun to interact with! If they are, we'll add them. The main concern is making sure that cover in levels is still useful and fun to engage with – new enemies could significantly change the way we design levels, so some research is required.
WILL YOU ADD MORE GRAPHICS OPTIONS?
This is also currently in the works – we want to support more resolutions and have more accessibility features (better UI scaling, remapping keys, controller support etc). Some of this will arrive soon, and some of it will take a little bit more time. It's in the works though!
I CLICKED ON THE RED WARNING ICON AND NOW THERE'S A WINDOW ON MY SCREEN THAT WON'T GO AWAY.
This is one of the few screens in the game that has no on-screen button for you to leave it – to close the screen, just press F11. We're hoping to change how this works really soon.
WILL YOU ADD DIFFERENT TYPES OF MECHS?
All the mechs in Phantom Brigade will be humanoid. The main reason behind this is that our animation system is incredibly complex and is really only set up to support one type of mech frame. It would be a huge burden on our already small core team to support other types of mechs so it's unfortunately not possible for us to add different ones.
CAN I CHANGE THE NAME OF MY MECHS?
Yes, you can now change the names of your mechs!
WILL REPAIR TIME BE DEPENDENT ON ACTUAL DAMAGE OR WILL IT ALWAYS TAKE 3 HOURS TO REPAIR EVEN SMALL DAMAGE?
Repair time now scales to the amount of damage the unit has sustained as opposed to a fixed repair time.
SOME OF THE UI IS HARD TO INTERACT WITH/UNDERSTAND/NOT ACCESSIBLE FOR ME.
We're currently working on updating a lot of the UI to be more user friendly! Please expect an update for these things very soon. For now, feedback on what is causing you the most grief as well as your preferred way of solving those issues is greatly appreciated! You can use the in-game bug reporter as well as the forums or here on discord to let us know what your thoughts are.