Greetings Founders,
We're back with this month's update preview blog to give you a peek behind the curtain at all the new content we've been working on! We don't have a new patch for you just yet this time around, but we hope that those of you who play on the experimental branch have been enjoying battling your competition in our latest iteration of the Rivals system. The introduction of these changes to how players can interact with their Rivals was a precursor to one of the biggest updates Industries of Titan has seen yet: Campaign Mode, which is what we're here to talk about today. Let's dive in!

Campaign Mode
Titan currently offers players many different ways to play through its various environments, goals, and potential strategies, but we've found that most players still tend to default to one routine playstyle. With Campaign Mode, however, players will have further incentive to play through multiple sessions and utilize unique playstyles each time.
When starting a campaign, players will first be greeted with the Campaign Map, as seen above, with each sector representing a different session. At first only the center sector will be available to play, and will always be a standard, default location with no Rivals. This first session will act as the game's tutorial and can be skipped when starting a new Campaign by selecting "Skip Tutorial." All other sectors will be obscured through Fog of War. Upon victory of a session, the corresponding sector will be conquered and the areas immediately surrounding it will be revealed. The player can then choose which sector to expand to next, each of which will vary by the following:
Environmental properties

The degree of rebel activity

Which Rivals you will encounter

Session length

Victory conditions
The map will also be populated with several Victory Tiles. Once a player has conquered two Victory Tiles, the Campaign has been completed.
Due to these fundamental changes to Titan's "intended way to play," Standard Mode will now be called Scenario Mode, and will allow players to customize a single session to their liking. Additionally, as our metrics show that less than 2% of players ever engage with it, the Timed Contract mode will be removed.
Council Favor
A new currency called Council Favor will also be introduced, which is intended to add benefits to future playthroughs in Campaign Mode. When a player wins a session, they will be awarded a Bronze, Silver, or Gold victory based on the victory points they earned, which will then allot them a respective amount of Council Favor. Council Favor can then be spent for the next session, granting the player specific advantages in the following categories:
Starting Conditions

Research Speed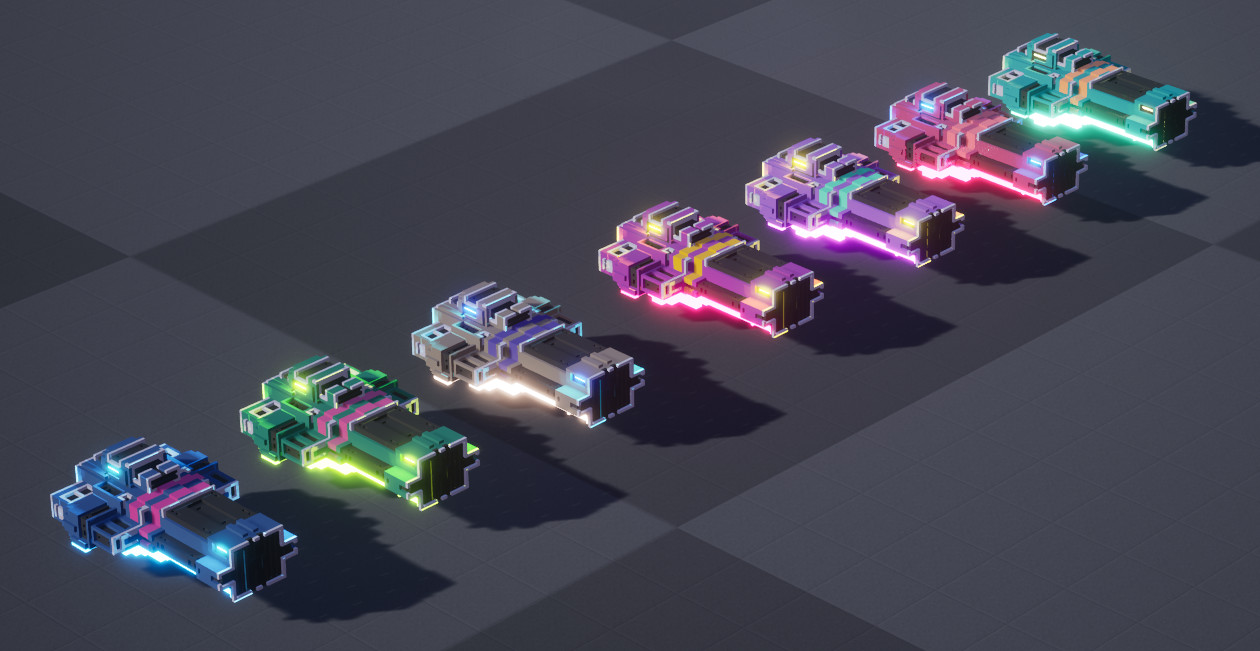 Examples of Rival ships with their designated colors.
Rivals 2.0 Continued
Our last update gave players a look into our revamped Rivals system, which allows players to engage in combat with and take over Rival corporations. As mentioned previously, this iteration of Rivals was in preparation for Campaign Mode, where players will be able to face off against different Rivals over the course of their campaign. This means that you will soon be introduced to a multitude of new Rivals, each with their own unique personalities, backstories, and goals.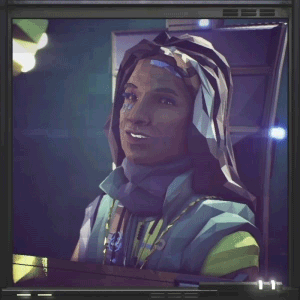 A new Rival you may encounter, Kennar Ruari.
That's all we have to share with you today, but rest assured that the content outlined here will be playable soon! We'll be back with another developer blog soon, where we'll be previewing even more content we plan on adding to Titan, including some new buildings: Hospitals and Parks!
See you soon, Founder.
– Demi, Council Representative