Update 9: License to Kill
PATCH HIGHLIGHTS:
WORK IT OUT: Construct items in the new workshop
SHAKEN NOT STIRRED: New narrative events available!
SHOW YOU THE WORLD: Improved overworld actions and UI
MODS, MODS, MODS: In-game Mod support is here!
AND MORE!
Phantom Brigade is in Early Access, which means we are actively updating and adding new content based on our roadmap and your wonderful feedback. We update Phantom Brigade on the third Tuesday of every month. You can expect the next major update on Tuesday, September 21, 2021 at 11:00AM PT. See the full patch notes below!
Changes in 0.10.0-b2393
🦾 indicates changes due to community feedback
New Workshop and Economy
Due to changes in the game's economy, we recommend you start a new campaign when providing feedback. Note that we'll be continuing to iterate on this in the coming updates. For now, supplies are carried over from saves made in 0.9.1 or earlier versions. Thank you for your patience!
The base is now equipped to construct any item you have a blueprint for

These are in the projects list by part category. After you select a category you can select a variant (for example, an arm, upper body, or lower body of an Elbrus Medium set)




Building a project consumes time, supplies, as well as a

charge

of that project. Once all charges of a project are used, that project can't be constructed anymore.

Charges of projects (known as licenses) can be found on Bases, Outposts, Facilities, Convoys, and Caches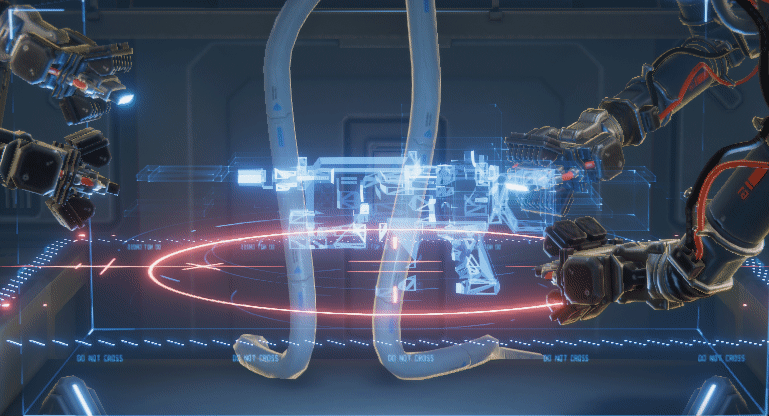 New Events
Assassination

: Quietly and efficiently eliminate the enemy General/VIP unit before the KILL team is tipped off

Only two of your top mechs can enter this high-stakes mission

Draft

: You catch wind of guerilla forces planning to interrupt an enemy draft. Choose your angle of attack wisely, will you team up with the guerillas or try to retreat with the civilians as quickly as possible?

Team up: take command a force of guerilla tanks alongside two of your units to eliminate the enemy

Sneak in: try to rescue the civilians and retreat my holding the objective for five turns with two of your mechs

If at first you don't succeed… try again! Give the mission another shot with a four-mech PB team fighting alongside guerilla tanks. The enemy draft must be stopped!
Improved Overworld Actions
Updated the overworld actions list UI

Selecting actions now opens a panel with a description of what is being done

Here you can cancel actions as well as immediately locate where the action is occurring on the overworld.

Added support for non-progressing actions, such as those in the Assassination and Draft events

New Mobile Base controls in the overworld:

Stop

: stops the base in place and pauses time

Retreat:

appears once the mountain base is liberated and you have less than two active units
In-game Modding Support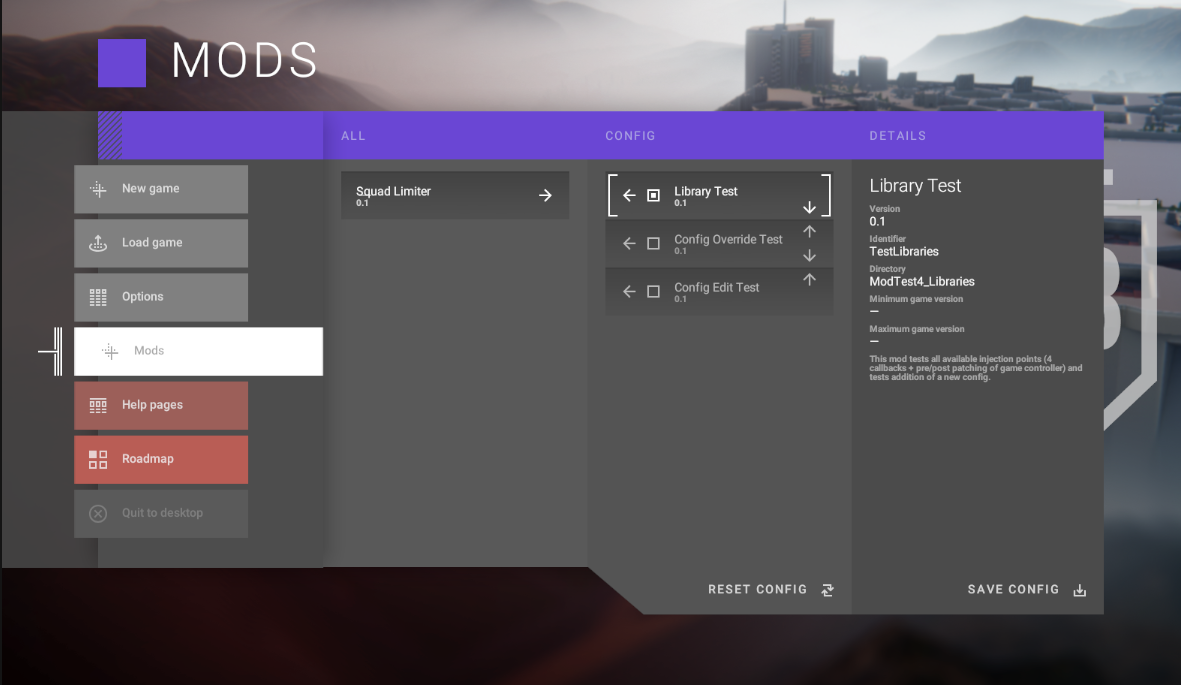 🦾 Balance Tweaks 
Decreased the amount of damage dealt to vehicles when colliding with the environment

Increased unit collision damage

Reduced the amount of supplies gained from Bases

Reduced the amount of loot gained from Convoys

Added small common part drop chance on Caches

Decreased the weight of standard long range tanks to the light weight category

Reduced the difficulty of the Stealth scenario in the Draft event

Reduced difficulty of the starting province camp

Reduced the amount of supplies awarded from mountain base

Starting Elbrus and Assault Rifle projects now have infinite charges

Increased damage dealt by BM1 Sunswarm

Supplies added from dismantling items have been increased
Miscellaneous
Added intel UI to all event POI

Project and Supplies rewards now appear on the salvage screen

Updated briefing Holotable VFX

Removed alarm option from "Locked up Tight" event
Fixed issues in 0.10.0-b2393
Fixed an error occurring when workshop arms activated, filling up the logs

Markets and Black Markets now spawn with the correct level of intel

Crashed satellite event now spawns an entity on the overworld map

"Fix mistake" choice on "Lights Out" event now adds fatigue to all pilots

Fixed Stargazing event not relieving fatigue in its 2 hour variant

Supplies are now correctly deducted on the "capture him" choice in the "Enemy in the Rubble" event

Selecting celebrate option in the Birthday event now subtracts supplies

Various fixes to UI formatting (uneven indentation, spaces etc.)

Fixed an animation loop with non-matching head and tail poses

Fixes to transitions between mech poses

Fixed successful Draft event not awarding players the correct amount of supplies

Fixed narrative event window not appearing after a successful Draft Retry

Fixed duration on workshop actions being listed in seconds

Fixed an issue where the Draft event could occur on liberated camps

Fixed an issue where the Dog event occurs when winning settlements

Fixed an exception after winning the Stakeout in the Defector event

It is no longer possible to load during turn execution in combat

Fixed alignment on tooltips on some tutorial UI

Fixed over world updates appearing when loading a save with an action in progress

Fixed Heavy Weapon projects producing no items or the wrong items 

Fixed Radio Station showing old entity UI

Fixed Intact parts and subsystems requiring the same amount of points to recover and to dismantle them

Fixed possible to soft-lock if you're in the danger state and you engage in combat during the Ransacked or Kidnapped events

"Received loot" updates no longer appears on victory

Fixed loading during the War Memorial event forcing the player to disengage

Fixed various typos and text in salvage UI

Fixed recovered items having recover preselected in the next salvage screen if broken in combat

Fixed Radio Station being non-interactable after successful Recon in Defector event

Fixed salvage appearing on defeat after Decode in Defector event

Base no longer triggers two events while Kidnapped event is active

Fixed Kidnapped event resolving immediately

Assassination action is now dismissed when the event is abandoned

Large Black Markets are now displayed as hostile entities

The hard and medium versions of the Locked event now requires more supplies for using the tools option

Fixed only one unit at a time taking damage in a collision

Fixed rarity on Arrow Heavy body part project (now common)

Fixed Arrow workshop projects using Knox names

Fixed workshop arms disappearing when re-entering the base

Various fixes to in-game modding system

Quitting to main menu during turn execution no longer blocks the load button

Fixed Radio Station POI from Defector event not loading combat

Fixes to how speed and mass effects crashing units

Fixed Black Markets showing combat information on full intel in the overworld

Fixed a possible exception occurring when quitting to main menu

Fixed crew occasionally walking through the workshop

Fixed save file summary not showing supplies

Lots of bug fixes!
YOU CAN FIND THE FULL LIST OF KNOWN ISSUES HERE.