Update 12: Sweater Weather
PATCH HIGHLIGHTS:
OFF THE RAILS: 3 new powerful railgun weapons.
EVENT HORIZON: New narrative events, and 6 new pre-combat events.
RAIN CHECK: Rainclouds now appear on the overworld, and in battle.
MISSILE BALANCE: Improving guidance and reducing scatter
AND MORE!
Phantom Brigade is in Early Access, which means we are actively updating and adding new content based on our roadmap and your wonderful feedback. We update Phantom Brigade on the third Tuesday of every month. You can expect the next major update on Tuesday, December 21, 2021 at 11:00AM PT. See the full patch notes below!
Changes in 0.13.0-b2773
🦾 indicates changes due to community feedback!
New Railguns!
Railgun projectiles penetrate through structure and units allowing them to be more versatile when dealing with large groups of units or in areas with high cover density.

SMGRE-01 Barrage

:

This short-range SMG shoots many high-speed rounds in very quick succession. The weapon is not very accurate, especially when moving. 

MRE-02 Lancer

:

This long-range sniper railgun shoots a single high-speed round. These rounds are very accurate and incredibly fast and can be shot at short intervals.

MRE-03 Striker

:

This medium-range railgun Assault Rifle that shoots several high-speed rounds. These rounds are very accurate and incredibly fast.

Sniper

As with other energy weapons, these Railguns can be found in Experimental, Spec Ops, and Army-controlled provinces
New Events!
Ranks:

The guerrilla ranks have been blowing up, and they are asking for help with training some of their new recruits.

— This event triggers after the "Draft" event has been completed

Weapon Lost:

The Brigade catches wind that a weapon is wreaking havoc in another province… could it be the one that got away?

— This event occurs after losing the "Assassination" event

Purranormal:

Pilots are told about a haunted barn in the province…

Capsule:

The Brigade happen upon a buried time capsule, left at the base of a tree by a previous generation – one that lived before the occupation.

Expendable:

The Brigade mourns the loss of many pilots.
Difficulty:

A notification that the province you've entered is a much higher level than your Brigade may be ready for.

…And six brand new pre-combat events!
Rain
Rainclouds now appear in the overworld, you can see their affected area when zoomed in on the overworld map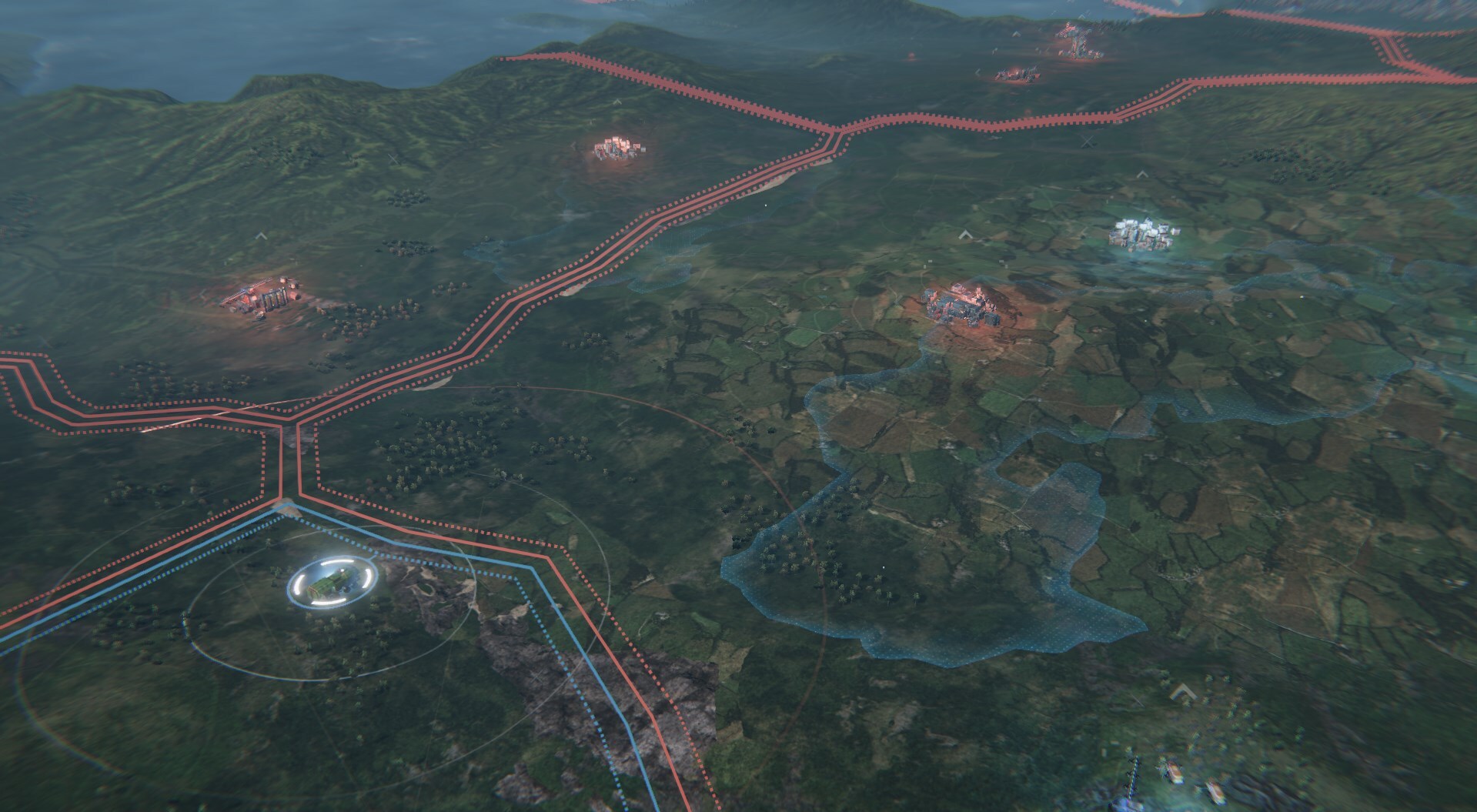 Weather conditions UI: mission briefing will now report the weather on the battlefield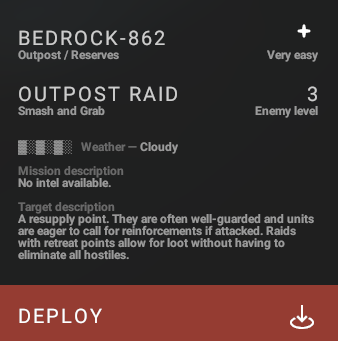 Weather in combat: battlefields will be misty and rainy at different intensities. At higher intensities puddles will also appear on the map
🦾 Missile Launcher Rebalance
All Missile Launchers have been rebalanced to be more reliable by improving guidance and reducing scatter

Please continue to give us feedback on how these changes feel!
Fixed in 0.13.0-b2773
Fixed an issue where tutorial music plays in the Assassination scenario

Fixed incorrect description of Slug and Starburst from "no guidance" to "typically guided"

Fixed top left unit selection UI in combat getting stuck on the wrong unit

Fixed an issue allowing actions to be placed in the next turn if overlapped

Fixed unit snapping its shield during tutorial end cinematic

Fixed multiple issues when loading a game in the mobile base

Fixed an issue with tank drop-in animations

Adjusted the name of one of the "Up Ahead" event screens

Fixed Black Markets initiating combat

Fixed retreating from Broken Down Convoy blocking combat at this site again

Turrets can no longer get concussed

Fixed an issue where mech's left hands were blending into ultra heavy weapons

Fixed projectiles on SGE05-Dragon (Incendiary Splitter) taking too long to detonate after missing their target

Various audio fixes to melee
YOU CAN FIND THE FULL LIST OF KNOWN ISSUES HERE.